Website maintenance
WordPress Maintenance
Our website maintenance service offers a hassle-free solution for keeping your WordPress website in top shape. With our expert team handling routine updates, security checks, and troubleshooting, you can maintain a polished and professional online image without the stress. Prioritizing website maintenance as a pricing plan ensures your online presence remains flawless and optimized.
WEBSITE MAINTENANCE SERVICES
Professional WordPress Maintenance for a Seamless Online Experience
At Duogeeks, we recognize the pivotal role that a well-maintained website plays in ensuring a seamless online user experience. Our WordPress Website Maintenance service is meticulously crafted to uphold your website's excellence, delivering consistently smooth and engaging journeys for your visitors. Our dedicated team of experts is poised to manage all facets of maintenance, encompassing regular updates, fortified security measures, plugin optimization, and vigilant performance monitoring. With Duogeeks as your trusted partner, you can concentrate on your core business while we adeptly handle the technical intricacies, assuring that your WordPress site consistently operates at peak performance. Allow us to elevate your online presence with our comprehensive and proactive maintenance solutions.
WHAT WE OFFER
Our Website Care
WordPress Updates
Keeping your website current with the latest features and enhancements.
Website Changes
Tailoring your website's design to reflect your company's unique brand identity.
Website Optimization
Fine-tuning performance for faster loading and improved user experience.
Uptime Monitoring
Ensuring your website is always available and accessible to visitors.
WordPress Security
Fortifying your site against threats, ensuring data integrity and user safety.
Website Backups
Safeguarding your data with regular, reliable website content backups.
Website Analytics
Gaining insights into user behavior to drive informed strategic decisions.
Website Reports
Comprehensive updates on your site's performance and maintenance activities.
What Our Clients Say About Us
Will Christensen

Was Services, Salt Lake City
I can't even tell you how happy I am with Lovish Gulati. He does great work every time! Glad I found him and will continue to use his services. Definitely come back and order his services again. Highly recommended!
Marcy

The Curvy Road, Las Vegas
Lovish did an amazing job!! I am so happy with the work that he did. He was a huge help and I absolutely love the finished product!! Thank you so much for getting it done quickly and exactly how I wanted it!!
Kristian Ward

Kristianward, Toronto
Went well and above expectations – will continue using his for all my future work. One of the best experiences I have ever had. The quality of work and time of delivery both is accurate as I wanted. Thanks.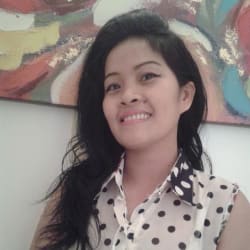 Ledon

Rite Gadgets
Everything completed timely and professionally. Will be working with Lovish Gulati again. Highly Recommend A+++++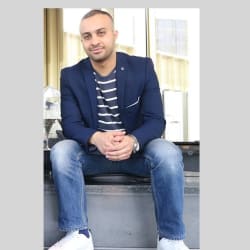 Innovo

hollandse Mond Kapjes, United States
Duogeeks are one of the best web designers. Incredible website and superb communication. Lovish went out of his way to teach me how to use WordPress in his own time. Worth every penny.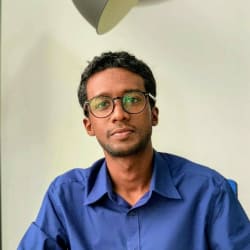 Irnan

The Pure Calm, Maldives
Amazing service. Responsible and great attitude highly recommend his services. Will be using his services again soon. Thank You Lovish Gulati!
Amy Lyn

Foot Prints Of Angels, United States
Lovish Gulati worked with me on a redo of site design. He was responsive to my changes and vision to get it right. Thank you!
Carol O'Kelly

Red Storm
Fantastic to work with! So easy to communicate with. Fast and super work!!
Kimberly

Epic Research, Wilmington
Such great collaboration that I do most of my client's web work with Lovish Gulati and very quick turn around!
Bryan Peasley

Pin It Travels, United States
Excellent service as always, I would give him 1000 stars if possible he has helped me create content that no one else has been able to. I would highly suggest everyone use him for anything and everything because he gets the job done!
FAQ
Do You Have Any Questions
With decades of collective WordPress experience, our team has encountered it all. Check out some of the commonly asked questions below.
What Is WordPress Maintenance?
WordPress maintenance encompasses evaluating the operations and efficiency of your WordPress website, including the functionality of plugins and themes, to guarantee compliance with the latest standards. After this evaluation, we proceed to implement essential adjustments and repairs, restoring it to optimal functionality.
Why Is WordPress Maintenance Important?
Sustained vigilance is crucial for every WordPress website to ensure seamless operation. Neglect could lead to sluggish performance or worse, susceptibility to hacking and malware. Elevate Designs WordPress maintenance shields you from potential risks.
How Long Does WordPress Maintenance Take?
The duration of each WordPress maintenance project varies, contingent on the task's complexity and scope. Explore our available plans below or get in touch for a personalized quote!
Can You Manage Multiple WordPress Site Maintenance Projects At Once?
Absolutely! Regardless of the number of WordPress websites you have, we offer tailored pricing plans to match your needs perfectly.
Pricing
Ready To Start With Duogeeks


Weekly WordPress Updates



2 Hours Of Work Per Month



Uptime Monitoring



Weekly Backups



Website Analytics



Monthly Website Report



WordPress Security



Website Optimization


Weekly WordPress Updates



4 Hours Of Work Per Month



Uptime Monitoring



Weekly Backups



Website Analytics



Weekly Website Reports



WordPress Security



Website Optimization


Weekly WordPress Updates



6 Hours Of Work Per Month



Uptime Monitoring



Weekly Backups



Website Analytics



Weekly Website Reports



WordPress Security



Website Optimization