The Paint King is a Painting Specialist website, your one-stop destination for all your painting needs. With a passion for transforming spaces into stunning works of art, our team of skilled and experienced painters is dedicated to bringing your vision to life.
Whether it's residential, commercial, or even custom artwork, we offer a wide range of painting services tailored to suit your preferences.
Explore our gallery to witness our past projects that showcase our attention to detail and commitment to excellence. Join us in adding vibrant colors and artistic flair to your world.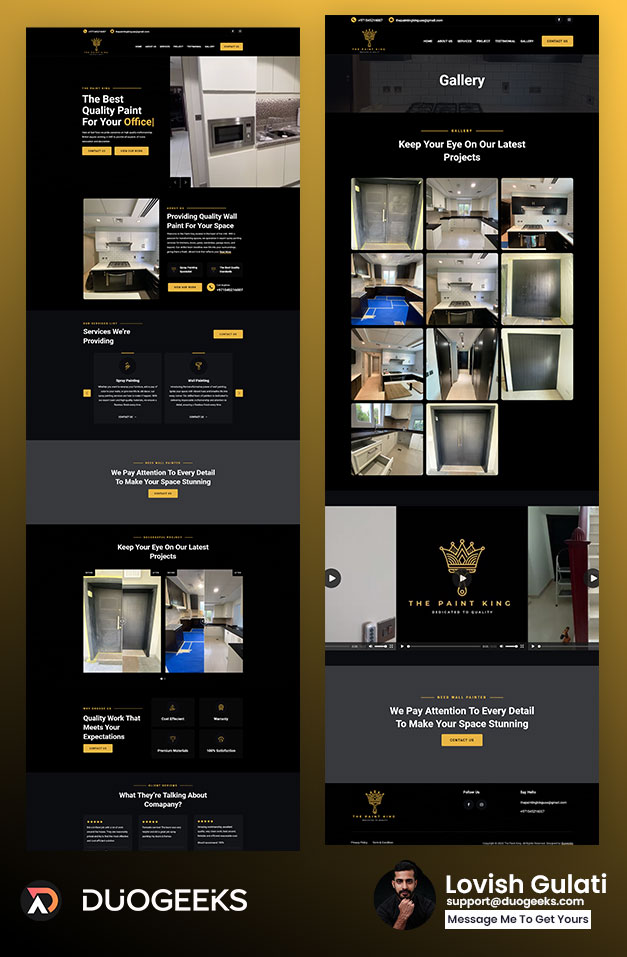 Lovish did an amazing job with my website and great to work with. He is an amazing communicator and works very quickly. He follows instructions thoroughly and delivers at a high level.