The Taplend website layout is thoughtfully crafted to provide visitors with a user-friendly platform for accessing essential financial services. Its key elements encompass:
Homepage Overview: The homepage offers a clear introduction to the website's financial solutions, highlighting loans, credit options, and financial services available.
Loan Options: Dedicated pages for different types of loans (personal, business, mortgages) provide in-depth information on eligibility, interest rates, repayment terms, and application processes.
Customer Support: Contact details, FAQs, and live chat options are easily accessible to address queries and provide assistance throughout the user journey.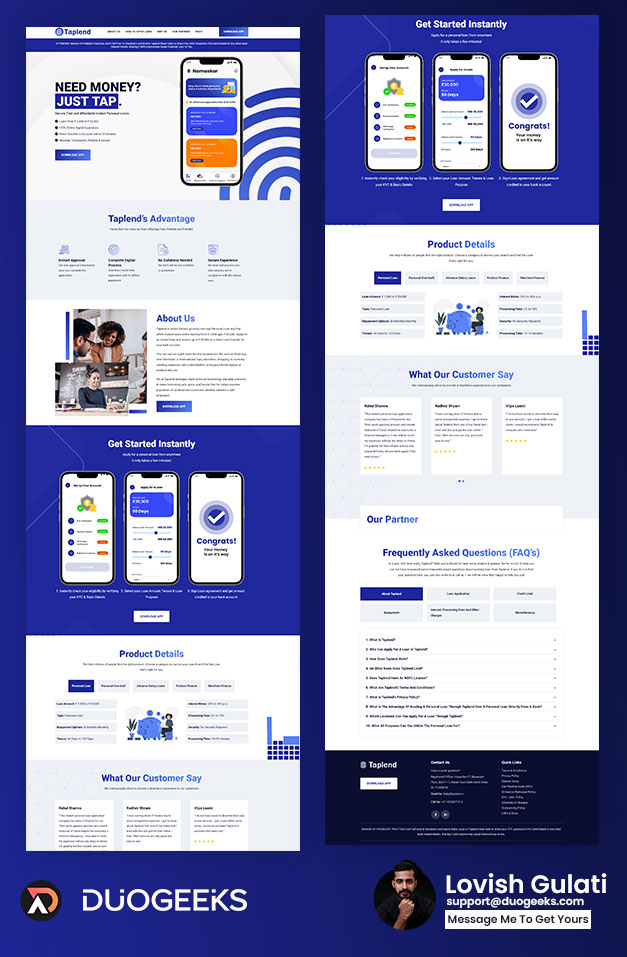 Went well and above expectations – will continue using his for all my future work. One of the best experiences I have ever had. The quality of work and time of delivery both is accurate as I wanted. Thanks.