The Gladys Synergies recruitment agency website is a digital platform designed to facilitate the process of connecting job seekers with potential employers. These websites are crucial in the modern job market and typically offer a range of services and features to streamline the recruitment process. Here are some common elements and functionalities you'd find on a recruitment agency website:
Responsive Design: Ensuring that the website is accessible and functional on various devices, including desktops, tablets, and mobile phones.
Contact Information: Clear contact details, including phone numbers, email addresses, and possibly live chat support, for inquiries and assistance.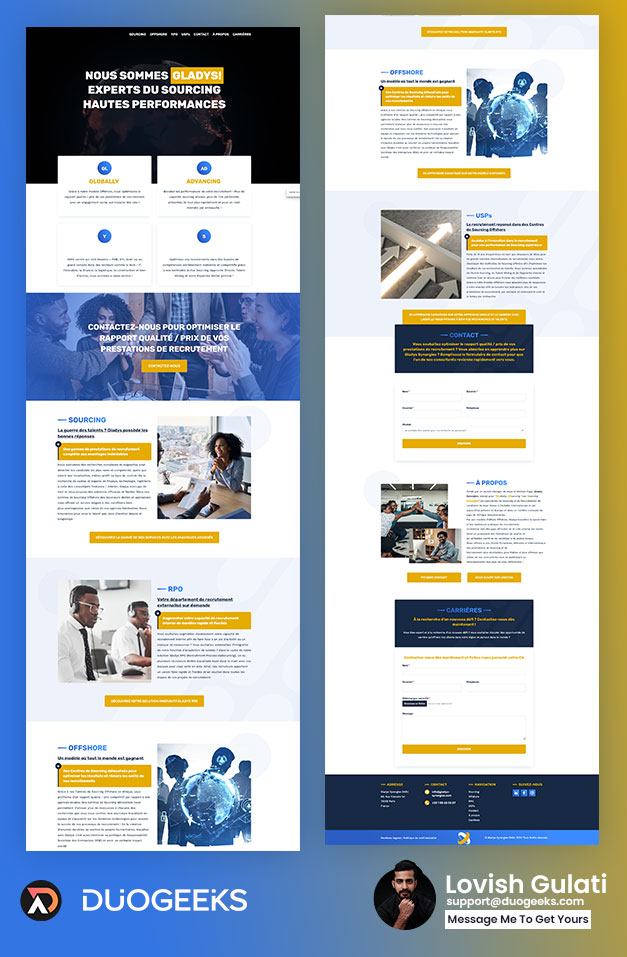 Great experience with Lovish, He did an amazing job with my website and great to work with. He is an amazing communicator and works very quickly.